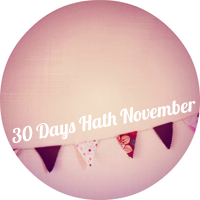 This curry is a staple in our house:
2 tbsp olive oil
1 onion, chopped
1 garlic clove, chopped or crushed
1 tsp each of ground ginger, ground coriander, ground cumin, cayenne pepper, turmeric
1/2 butternut squash or a couple of sweet potatoes, diced
3-4 medium potatoes, diced
3 carrots, chopped into short battons
400ml coconut milk
1 stock cube
A few handfuls of red lentils
100g green beans
400g butter beans or chickpeas
This was enough for three hungry adults and two toddlers, plus leftovers for lunch!
Fry onion in oil in a large pan/wok/casserole dish on a medium heat until the onion is soft but not yet brown.
Add garlic and spices and stir.
Add veg and stir to cover the veg in the spices.
Pour over coconut milk, then throw in stock cube and top up with enough water to just cover the veg.
Add lentils and bring to boil, then turn down to a simmer until potatoes and squash are just tender (about 30 minutes).
Add green beans and butter beans or chickpeas and cook for 5-10 minutes until green beans are tender but not soft.
Serve and enjoy with rice or cous cous!