The owl and the pussy cat street art the first time I saw it, in February/March 2007...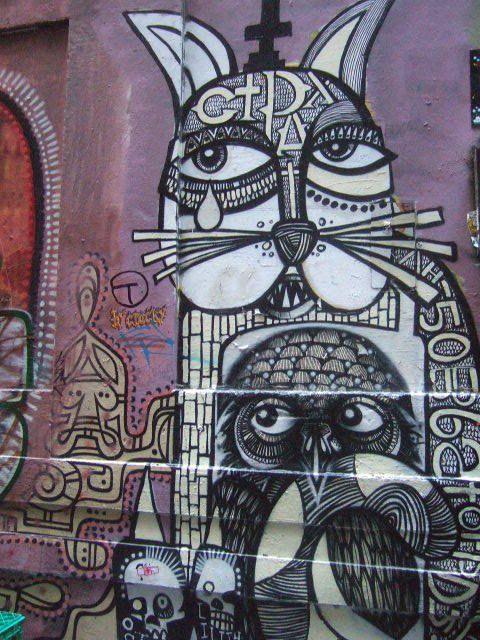 And then again in July 2008...
When I saw it the second time I felt so sad. It has been such a beautiful, intricate and well designed piece of art. And now so little of that was left. Nothing much of any real value (in my opionion) had been painted over it, so the loss didn't seem justified.
But then I just came to realise and accept that this is the nature of street art. It is incredibly diverse, totally unprotected, and constantly evolving. And that is why I love it. It's the most honest art out there, as it's not yet been tainted by commercialism. Lets hope it stays that way, art for arts sake.
One day maybe I will go back to that allyway, and take a third photo of that wall. It's exciting to wonder what it may look like now.