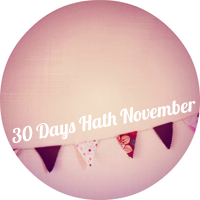 "Everything you want is just outside your comfort zone"
~ Robert Allen
"The universe rewards action"
~ Unknown
"We have a secret in our culture, and it's not that birth is painful. It's that women are strong."
~ Laura Stavoe Harm.
These first two quotes were real lightbulb moments for me. They challenged me and pushed me to put my doula training into practice. But they have also inspired me in other areas of my life. I think the fact that I stepped outside of my comfort zone and into the unknown but exciting world of working as a birth doula, and that fact that it was hugely successful and rewarding and incredible, inspired me to generally take charge of my life. Live the life I want to live, be the person I want to be, make my own happiness. It has been incredible empowering to discover this. I painted the first quote as part of Creative June (and with Creative June being a bit of getting on and doing what makes me happy, and fittingly with June being the month of my very first birth as a doula) with the intention of framing to hang in our house for continued inspiration for me and hopefully other people as well.
And the third quote... well, it's so true. I have seen more strength than I could have imagined possible with the women I have worked with. We are truly incredible, and it has been such an honour to see that first hand.