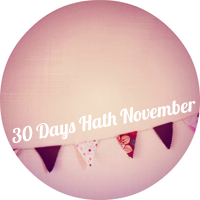 There are so many places I would like to travel - to revisit or discover for the first time. The one that stands out more than others is Indonesia, a place to revisit but also so much more to discover. This was my first stop in Asia and I was there for a brief, but incredible, two weeks. We flew into Jakarta, a truly hellish first experience of the continent, and quickly got a train out and to Yogyakarta. We planned to stay a few days, but ended up spending the rest of our time there, only flying back to Jakarta in time to catch our flight to our next Asian destination.
We visited an active volcano to see it glow in the darkness of the early morning, climbed the ancient Buddhist temple Borobuddur and looked out at the hazy view across jungle. We befriended Agus, a local who made us sweet pink Sultan tea, taught me the art of batik, introduced me to lemongrass oil to soothe and heal my awful mosquito bites (you know they are bad when locals approach you with concern), drove us to buy our souvenirs direct from the makers, took us to buy a Burmese Python and then showed us how to make it into curry.
There was so much more of Java we could have seen, but we just couldn't leave Yogyakarta.
A few years ago I even bought myself a couple of travel guides for the country, as a way of guaranteeing to myself that I would go back, for longer, and see more. Two weeks just isn't enough time for a country who doesn't even know how many islands is has!